Welcome to unite
STEM
Making STEM Education Accessible To Youth, Educators, and Families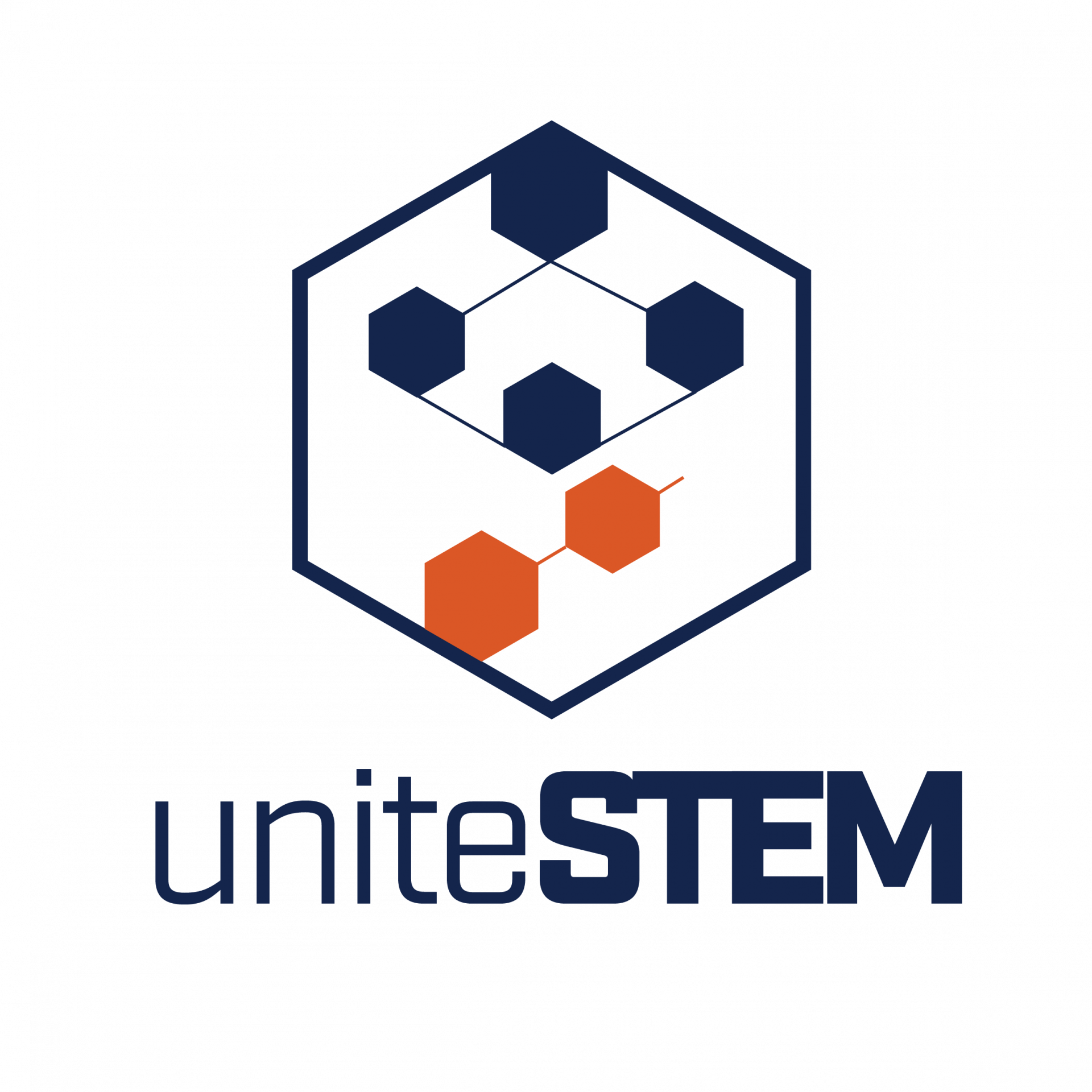 Inspired By Learning & Innovation
A Michigan
STEM

Education Nonprofit

uniteSTEM is a nonprofit driven by the belief that everyone deserves access to excellent STEM education.

We offer a comprehensive ecosystem of resources and programming designed to remove barriers to STEM learning. Our project-based approach prepares students to solve real-world problems with creativity, curiosity, and confidence.
STEM

for Youth & Families
Visit Our Educational Learning Lab
Learn through our STEM classes and workshops
Schedule a time for tutoring in STEM subjects
STEM

for Educators
Build your teaching toolkit through professional development
Access STEM lesson plans and curriculum
Purchase ready-made or custom materials for STEM learning activities in your classroom
Support Our Mission
Ypsilanti Youth shouldn't need to leave town for excellent STEM education.

With your support, we can give the students in our community access to valuable skills that will prepare them for jobs in the growing STEM sector. Learn how you or your organization can contribute to our work through monetary gifts, in-kind donations, volunteer opportunities, or other collaborations.
What is "STEM" and Why does it matter?
STEM
is an acronym for science, technology, engineering, and mathematics. STEM learning develops flexible thinking and valuable technical literacy that opens up new possibilities for our youth.
The unite
STEM

Approach
Our Approach To

STEM

Learning:
Hands-on learning gives students the chance to take risks, make miraculous mistakes, and grow through the process.
We weave together aspects of all core STEM disciplines drawing connections through real-world problem-solving.
We consciously cultivate a safe, supportive space where every individual belongs and every voice matters.
We encourage our students to tackle challenges relevant to their real lives while giving back to the community we value.
Everything we do is in service of students in Southeastern Michigan, empowering them as tomorrow's world-changers.
Join the community

Our weekly email newsletter, is an indispensable bi-monthly digest of the latest updates on STEM Education, uniteSTEM, the DEFY Program, industry insights, latest news and opportunities.

Anyone can subscribe. Just fill in your email address above. It's easy to unsubscribe or change your preferences whenever you wish.